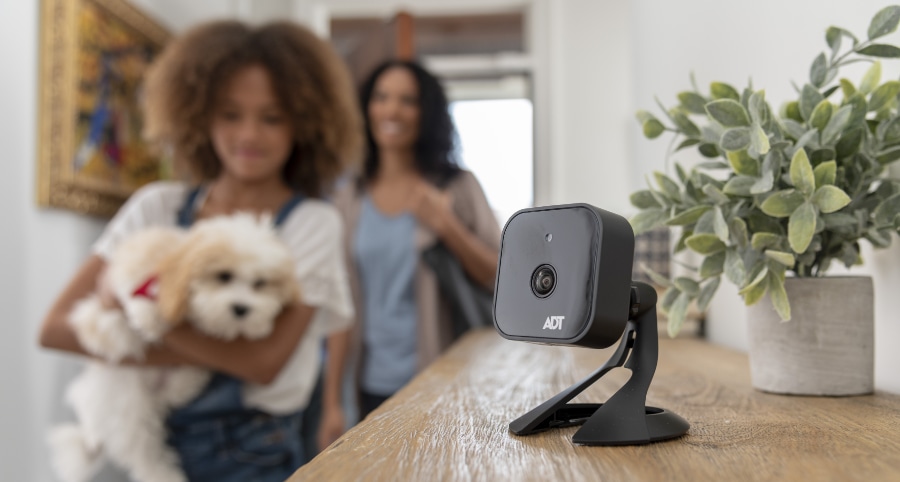 Where To Place Home Security Cameras In San Diego?
Where are the best spots to place your home security cameras in San Diego? As a general rule, there are three primary areas of the home for camera installations: your main entry, the outside perimeter, and strategic interior positions. While your provider can recommend where you should install, here's a quick guide of where to place your home security cameras throughout your property.
Don't Forget To Protect Your Front Entryway
While it may seem crazy that an intruder would try to simply stroll through primary entrance, 34% of intrusions occur at the front door. You can also count package thieves among other threats to deal with. A doorbell camera is perfect to handle these concerns with high-definition, wide-angle viewing.
Doorbell cameras are extra useful as you can speak with people who come and ring the bell. Through your security app, like ADT Control, you may respond to each instance with 2-way talk and live feeds and appear to be at home. In the event a visitor attempts something questionable, you will have your video surveillance automatically capture footage and send it to your mobile phone via a text notification.
Get the Most Coverage Possible With Your External Video Surveillance
Figuring out where to place home security cameras around your property can be a daunting undertaking. Luckily, there are some useful suggestions to help ensure your home is defended properly.
Corners of your San Diego residence allow for an impressive viewing angle, letting you see two segments of your yard.
Right under an eave or straight into a length of trim or siding are ideal locations for surveillance devices as they will be somewhat concealed by your home.
Over your garage, since the garage door is an easier entryway for burglars than you might believe!
Overlooking a deck or rear door -- or any entryway not visible from the street.
To make sure these locations are successful, you should always trim away any overgrown plants or trees that could obscure the camera's view.
Tips To Enjoy The Highest Level of Performance From Your Indoor Surveillance
You have quite a bit more flexibility on where to place home security cameras within your property in San Diego. However, the added flexibility does mean there are other installation variables to contemplate:
Windows and Sunlight: Although it's wise to be certain your windows are down and latched, the natural light from a window can create a glare and impact the clarity of your camera's video feed. Aim your interior camera lens away from direct sunlight to avoid this.
Take the High Road: Just like an observation deck, a video camera located in a higher spot will produce a wider field of vision. Consider putting your cameras at the top of tall pieces of furniture or attached to the upper reaches of a wall.
Prevent Access by Children and Pets: Your camera will lose its ability to defend your property if it's damaged or destroyed. Set your devices where children or pets can't interact with them. Consider mounting or other ways of securing them to make sure they don't fall if inadvertently knocked into.
Use Plants and Decor to Your Advantage: The greatest security camera will fail to be of much use if you've got a decorative item or plant obstructing the field of vision. However, decor or foliage may be a perfect way to conceal your security equipment. Just be careful they don't obscure the lens!
Have Secure24 Alarm Systems Install And Place Your Home Security Cameras
For expert installation of your home security cameras and security devices, use the experts at Secure24 Alarm Systems. We'll find the right package for your complete residence -- protecting every inch. Simply contact (619) 354-2314 or submit the form below to start your project.
Areas Served Around San Diego By Secure24 Your Local ADT Authorized Dealer